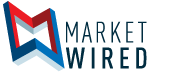 PCI Synthesis Wins Best NCE Manufacturer in 2016
/EINPresswire.com/ -- 2016 saw more industry recognition and new lines of business
NEWBURYPORT, MA--(Marketwired - Nov 29, 2016) - PCI Synthesis, Inc. (www.pcisynthesis.com), a drug substance Contract Manufacturing Organization (CMO) of new chemical entities (NCEs) and generic active pharmaceutical ingredients (APIs), announced that it won the 2016 Healthcare and Pharmaceutical Award for "Best NCE Manufacturer".
Conducted by Global Health & Pharma (GHP), a global information sharing platform & a multi-disciplinary community of more than 260,000 readers, the Healthcare & Pharmaceuticals Awards seek to spotlight the talent and dedication of the individuals, departments and organizations that work tirelessly throughout the industry. GHP established "the awards (to) recognize all levels and all aspects of the healthcare and pharmaceutical sectors, choosing to focus not just on the obvious candidates -- the practitioners and scientists at the cutting edge of these rapidly evolving industries -- but also on the supporting cast ... without whom many of the life-changing innovations and developments we see on an almost daily basis would simply not be possible."
PCI Synthesis, which provides small and mid-sized companies with the expertise to manufacture complex small molecules to be used as APIs, offers three class 100,000 cGMP suites for pre-clinical and clinical manufacturing and 23 reactors with a total of 20,000 gallons of manufacturing capacity.
"This award, along with the eight CMO Leadership Awards that we've won over the past few years, continues to validate our approach," said Edward S. Price, President of PCI Synthesis. "We spend a lot of time and money staying abreast of the latest technologies, processes, and FDA guidelines, but being named Best NCE Manufacturer is a tribute to our skilled and dedicated staff, who provide our emerging pharma customers with the expertise to manufacture complex small molecules as part of drug discovery and development."
PCI Synthesis also announced the formation of its cGMP Advanced Polymer Development and Manufacturing Group, which is currently developing and manufacturing more than a dozen advanced polymer-based projects. As the largest independent cGMP-equipped CMO in New England, the company's advanced polymer-based materials development and manufacturing capability significantly expands the company's customer base and reach within this growing market.
Earlier this year, PCI Synthesis obtained registration and certification from the U.S. Drug Enforcement Administration (DEA) to handle Schedule II, III, IV and V controlled substances.
About PCI Synthesis
PCI Synthesis is a Pharmaceutical Development CMO (Contract Manufacturing Organization) based in Newburyport, MA and is the largest small molecule drug substance manufacturer in the New England area. PCI is also a commercial manufacturer of new chemical entities (NCEs), generic active pharmaceutical ingredients (APIs), and other specialty chemical products for the medical device industry. As a contract manufacturing organization (CMO), PCI provides emerging and mid-sized pharmaceutical companies access to the expertise needed to develop and manufacture complex small molecules. To learn more about PCI Synthesis, its proprietary NCE development activities and process R&D capabilities please visit www.pcisynthesis.com.
Contact:
Linda Pendergast-Savage
Birnbach Communications
508-224-7905
Email Contact
Powered by

EIN Presswire does not exercise editorial control over third-party content provided, uploaded, published, or distributed by users of EIN Presswire. We are a distributor, not a publisher, of 3rd party content. Such content may contain the views, opinions, statements, offers, and other material of the respective users, suppliers, participants, or authors.
Submit your press release